Safely transporting aviation equipment within time-critical deadlines depends upon the knowledge and experience of qualified transport professionals. The aviation transport specialists at BEAM Logistics implement the most stringent handling measures and utilize top-of-the-line transport equipment and technology to provide secure, reliable shipment of the following aviation equipment:
Jet Engines
Wings
Fuselage
Landing Gear
Other Oversized Aviation Materials
Skilled, Highly-Trained Aviation Transport Professionals
BEAM Logistics is staffed by personnel especially experienced in the handling of a range of aircraft engines and other aviation components. From its seasoned drivers to its logistics personnel, the transport experts at BEAM Logistics collaborate to ensure the total transport success of aviation equipment, from departure to destination. The BEAM Logistics team facilitates safe and efficient aviation parts transport—including cross-border shipments—by providing the following:
Risk assessment and planning prior to transport
Comprehensive background checks for all employees
Regular safety/security employee training
TSA certification and Security Threat Assessments (STA) for drivers
Certified Cargo Screening Program (CCSP) and Indirect Air Carrier (IAC) certification
Wide-ranging documentation to facilitate cross-border shipments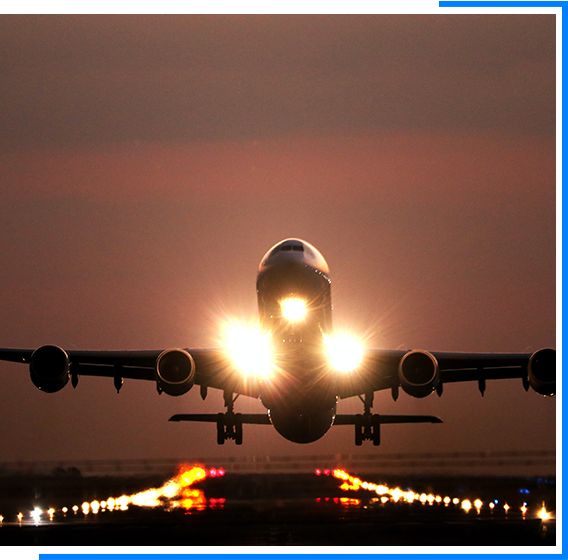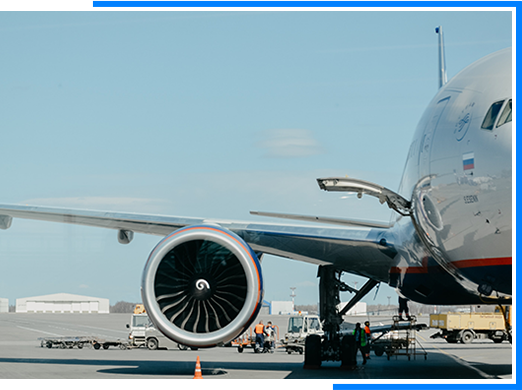 State-of-the-Art Aviation Transport Fleet
BEAM Logistics employs a fleet of vehicles especially equipped to handle sensitive and over-sized aviation materials, including a range of trailers that accommodate outsized freight. Beam Logistics also makes available escort vehicles.
Trustworthy Movement of High-Value Aviation Shipments
BEAM Logistics offers aviation transport logistical support for the following scenarios:
Line Maintenance and Heavy Checks
Aircraft on Ground (AOG) Scenarios
Emergency Protocols
Cross-country or cross-border shipments
Time-critical aviation shipments
Advanced Aviation Transport and Tracking Technology
Beam Logistics safeguards time-sensitive, high-value aviation shipments by incorporating high-tech transport technology, including a transportation management system and real-time tracking for end-to-end visibility and peace of mind. Any interference to the transport of your aviation materials would result in a real-time alert to facilitate immediate mitigation.
BEAM Logistics makes the safety of all aviation equipment and transport professionals its top priority. To learn more, contact us today.