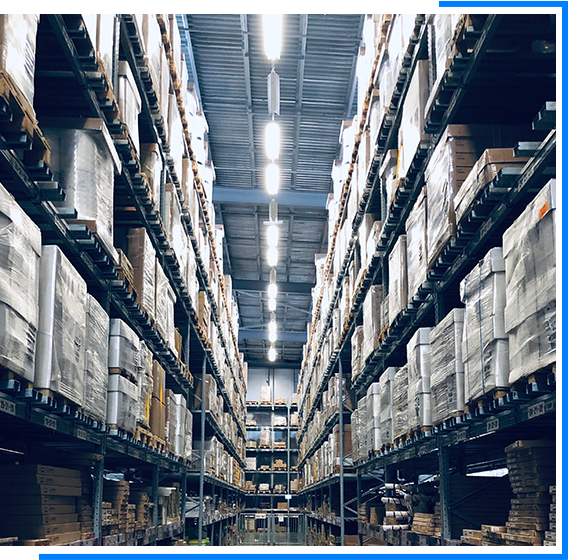 Secured, Temperature-Controlled Warehousing
Maintaining the correct temperature parameters to preserve the efficacy and safety of sensitive products for pharmaceutical storage is imperative. Any diminishment of the integrity of vaccines, biopharmaceuticals, or medications directly impacts the patients waiting to receive them, with results that could be harmful or even deadly.
BEAM Logistics addresses the critical storage needs of the pharmaceutical industry by providing highly-secure, temperature-controlled warehouses. Located in Bala Cynwyd, PA, BEAM Logistics' expansive facility boasts state-of-the-art, qualified, validated, and mapped pharmaceutical storage staffed by highly-trained personnel and secured around the clock by advanced security systems.
Temperature-Controlled Warehousing for Pharmaceutical Storage
BEAM Logistics' warehouses are tested and validated to meet pharmaceutical storage temperature requirements within a range of 15°C-25°C. Proper temperature control is maintained by regular technological monitoring and supported by certified quality assurance personnel. Pharmaceutical storage in BEAM Logistics' pristine warehouses is available to our clients on both a long- or short-term basis.
24/7 Monitoring for Secure Pharmaceutical Storage
Pharmaceutical storage within BEAM Logistics warehouses is secured by contingency processes that allow for the swift implementation of reactive measures in the event of sudden crises like extreme weather or equipment malfunction. These protocols are put into place by trained warehouse professionals to prevent damage to any products in pharmaceutical storage. BEAM Logistics warehouses are also protected by on-site security workers and state-of-the-art security systems.
Cross-Docking High-Demand Pharmaceuticals
For medications or vaccines that are in high demand and would not benefit from extended pharmaceutical storage, BEAM Logistics makes cross-docking available. Your crucial pharmaceutical products can be received and immediately shipped out for an expedited supply chain that is protected by BEAM Logistics' validated temperature control and cold chain logistics protocols.
Entrust your critical, secure pharmaceutical storage needs to BEAM Logistics' warehousing specialists. For more information, contact us today.