Strict
Security
Guidelines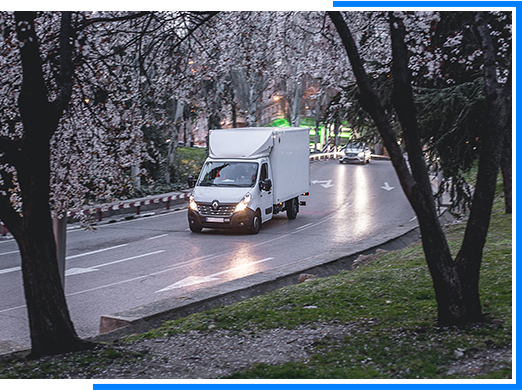 Strict Security Guidelines
The secure transport and timely arrival of your shipments depend upon a strict adherence to security guidelines. BEAM Logistics sees to it that every parameter is met, from our own stringent security measures up through the highest national security requirements. Supported by cutting-edge tracking technology and highly trained personnel, BEAM Logistics ensures all strict security guidelines are met to secure the transport of a range of shipments, including:
High-Value Shipments
Sensitive Material Shipments
Classified Shipments
Cross-Border Shipments
Cargo Requiring Clearance for Air Transport
Strict Security Guidelines for Certification and Compliance
BEAM Logistics ensures the following measures are taken to meet strict certification and compliance guidelines for security:
Specialized training of all staff members
Comprehensive background checks for all employees
Repeated cycles of safety training and security instruction for employees
TSA certification for drivers (includes Security Threat Assessments (STA))
Company certification as an  Indirect Air Carrier (IAC) under the Certified Cargo Screening Program (CCSP)
Compliance with National Industry Security Program guidelines for classified shipments
Exclusive use of company-owned trailers
The Latest in Transport and Tracking Technology
Advanced Transportation Management System-Secures timely transport and reduces shipment delays
Real-time Tracking Technology-Provides end-to-end visibility to track in-transit shipment location and condition
Defense Transportation Tracking System (DTTS)/ DTTS Trailer Tracking Service (DCS)-For closed-loop tracking of sensitive, classified, and high-security risk shipments
Validated Temperature Control-Upholds the safety and quality of temperature-sensitive shipments
Superior Cold Chain Logistics-Secures the maintenance of temperature control throughout the chain of custody
State-of-the-Art Fleet-Equipped with top-of-the-line safety features and outfitted with cameras to capture transport events and incidents to promote safe driving
Strict Security Guidelines for Warehousing
From 24-hour video monitoring to our photo access control system, BEAM Logistics secures the safety of customers' products stored in our warehouses.
By closely following strict security guidelines, BEAM Logistics makes the safety and security of your shipment a top priority. To discover more, contact us today.